Updated:April 26,2000

Links

this guys club rocks!!!
http://clubs.yahoo.com/clubs/residentevilunderground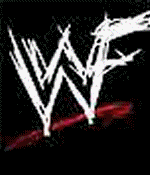 The wwf Blood sweat and Cheers club is now having a trivia contest
called Something Trivial.10 points for the first right answer for a question.
All trivia was used from the wwf.Good Luck!
Trivia contest closes the last week of December and a new contest will begin in the new year.
Your Dream Match ups
Stone cold Steve Austin vs Goldberg -for some reason everyone seems to want to see the 2 big bald men go at it ...it's the overwhelming winner
HHH vs Kevin nash
Most creative match up goes to hxpach kid you have a great imagination.
EMAIL
Favorite Entrance Music
2 votes HHH and Chyna
2 votes DX "break it down"
2 votes Road Dogg
2 votes Jericho
Kane
Shane Macmahon ,
The Rock ,Undertaker /big show , Kane/xpac , Mankind's original theme ,
Edge , Shamrock, ,Droz, Prince Albert, Blackman,HBK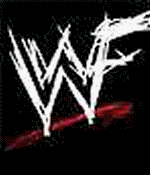 ***shhh secret points will be given away at the next regularly schedualed chat
Image Gallery ***please look in the clubs photos section for more pics***
Triple H , Stone Cold , Hardy Boys
Chyna , Debra , Ivory , Torri
Shane ,Vince , Stephanie , Linda
HBK , X pac , Road dogg , Mr.Ass
EDGE , Christian , Gangrel ,Val Venis
Jericho , Viscera ,Test , Mean street posse,
Steve Blackman , Mideon ,Shamrock , Prince Albert , Chaz ,
D-lo, Mark Henry , Al Snow ,Boss man , terri , Jacqueline , Luna more coming soon
Club Points
smokyngirly= 30 points
rocket_roger101 =85 points
Ikster511 =430 points
y2k_male_bug=10 points
StarBurst1982=20 points
da_loser69=10 points
terrys1999=40 points
wallace247=245 points
limp_bizkit_korn_182= 50 points
apac_msn=20 points
hardcorechamp2000=5 points