..............
REMEMBER WHEN YOU BELIEVED IN MONSTERS ?
YOU WERE DEAD RIGHT.

this page uses the Dracula font ...if you do not have it upload it here for better page viewing
You will experience:
Over 70 Live Monsters!
Facsinating special effects
The Haunted Barn Illusions That'll Blow Your Mind!
The Howling Hayride Through The Field Of Screams
AND MUCH,MUCH MORE !!!
DIRECTIONS: (Ontario Canada)
Take the 404 24 km North of the 401 to Bloomington Side Road Take Bloomington East 11 km to 9th Line. Turn left and proceed 400 yards. We're dead-ahead on your right!!!
Dates:
For the 1999 season the Haunted Adventure opens Friday October 1 and is open every Friday and Saturday night in October plus Sunday October 17 and Sunday October 24 and Sunday October 31.

Watch the newspapers for savings coupons good for opening weekend.
Prices:(Canadian currency)
For 1999 , our prices are as follows:

Adults 12 and over-$14.00 (taxes included)
Children 8-11 -$9.00 (taxes included)
Parking is free
Children under 8, pregnant people and wimps should stay home, take a warm glass of milk and go to bed.

For more information :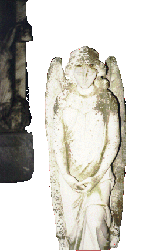 email: magichillfarm@home.com
phone: (905) 640-2347 fax: (905) 640-2926
Official Magic Hill Website:
www.members.home.net/magichillfarm
Experience the horror of EVIL BREAD.